Posts for: February, 2020
By Irving F. Mason Jr, DMD
February 20, 2020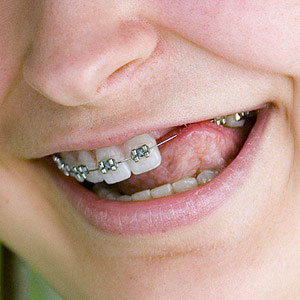 Moving teeth through orthodontics may involve more than simply wearing braces. There are many bite conditions that require extra measures before, during or after traditional orthodontic treatment to improve the outcome.
One such measure is extracting one or more teeth. Whether or not we should will depend on the causes behind a patient's poor dental bite.
Here, then, are 4 situations where tooth extraction before orthodontics might be necessary.
Crowding. This happens when the jaw isn't large enough to accommodate all the teeth coming in. As a result, later erupting teeth could erupt out of position. We can often prevent this in younger children with space maintainers or a palatal expander, a device which helps widen the jaw. Where crowding has already occurred, though, it may be necessary to remove selected teeth first to open up jaw space for desired tooth movement.
Impacted teeth. Sometimes an incoming tooth becomes blocked and remains partially or fully submerged beneath the gums. Special orthodontic hardware can often be used to pull an impacted tooth down where it should be, but not always. It may be better to remove the impacted tooth completely, as well as its matching tooth on the other side of the jaw to maintain smile balance before orthodontically correcting the bite.
Front teeth protrusion. This bite problem involves front teeth that stick out at a more horizontal angle. Orthodontics can return the teeth to their proper alignment, but other teeth may be blocking that movement. To open up space for movement, it may be necessary to remove one or more of these obstructing teeth.
Congenitally missing teeth. The absence of permanent teeth that failed to develop can disrupt dental appearance and function, especially if they're near the front of the mouth. They're often replaced with a dental implant or other type of restoration. If only one tooth is missing, though, another option would be to remove the similar tooth on the other side of the jaw, and then close any resulting gaps with braces.
Extracting teeth in these and other situations can help improve the chances of a successful orthodontic outcome. The key is to accurately assess the bite condition and plan accordingly.
If you would like more information on orthodontic options, please contact us or schedule an appointment for a consultation. You can also learn more about this topic by reading the Dear Doctor magazine article "Removing Teeth for Orthodontic Treatment."
By Irving F. Mason Jr, DMD
February 10, 2020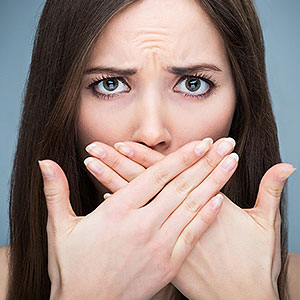 Holistic medicine aims to provide healthcare for the "whole" person. While it's a worthy approach, the term has also been used to advance ideas, including in dentistry, at odds with solid scientific evidence.
Here are 4 "holistic" oral health claims and why you should be wary of them.
Root canals are dangerous. It might be shocking to learn that some claim this routine tooth-saving procedure increases the risk of disease. The claim comes from an early 20th Century belief that leaving a "dead" organ like a root-canaled tooth in the body damages the immune system. The idea, though, has been thoroughly disproved, most recently by a 2013 oral cancer study that found not only no evidence of increased cancer, but an actual decrease in cancer risk following root canal treatment.
X-rays are hazardous. X-rays have improved tooth decay treatment by allowing dentists to detect it at earlier stages. Even so, many advise avoiding X-rays because, as a form of radiation, high levels could damage health. But dentists take great care when x-raying patients, performing them only as needed and at the lowest possible exposure. In fact, people receive less radiation through dental X-rays than from their normal background environment.
Silver fillings are toxic. Known for their strength and stability, dentists have used silver fillings for generations. But now many people are leery of them because it includes mercury, which has been linked to several health problems. Research concludes that there's no cause for alarm, or any need to remove existing fillings: The type of mercury used in amalgam is different from the toxic kind and doesn't pose a health danger.
Fluoride contributes to disease. Nothing has been more beneficial in dental care or more controversial than fluoride. A proven weapon against tooth decay, fluoride has nonetheless been associated with ailments like cancer or Alzheimer's disease. But numerous studies have failed to find any substantial disease link with fluoride except fluorosis, heavy tooth staining due to excess fluoride. Fluorosis, though, doesn't harm the teeth otherwise and is easily prevented by keeping fluoride consumption within acceptable limits.
Each of these supposed "dangers" plays a prominent role in preventing or minimizing dental disease. If you have a concern, please talk with your dentist to get the true facts about them.
If you would like more information on best dental practices, please contact us or schedule an appointment for a consultation. You can also learn more about this topic by reading the Dear Doctor magazine article "Holistic Dentistry: Fads vs. Evidence-Based Practices."