Posts for: February, 2018
By Irving F. Mason Jr, DMD
February 17, 2018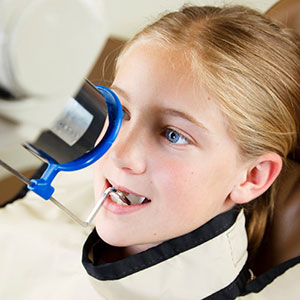 X-ray imaging is a routine part of a child's dental care — and it undeniably makes a difference in preventing and treating dental disease. It's so routine, we can easily forget they're being exposed to an invisible form of electromagnetic radiation.  And just like other sources of radiation, too much x-ray exposure could increase the risk of cancer.
But while it's possible for your child to be over-exposed to x-rays, it's highly unlikely. That's because healthcare professionals like dentists adhere to a standard known as ALARA when considering and administering x-rays. ALARA is an acronym for "as low as reasonably achievable." In other words, we only want to expose a patient to the lowest and safest levels of x-ray dosage and frequency that will achieve the most benefit.
To achieve that standard, professional dental organizations advocate the use of x-rays only after a clinical examination of the patient, as well as a thorough review of their medical history for any usage of x-rays for other conditions. If x-rays are warranted, we then take further precautions to protect the patient and staff, and only use the type of x-ray application that's absolutely necessary. For most children that will be a set of two or four bitewing radiographs, which are quite effective for detecting decay in back teeth.
This dosage of radiation in a session of bitewing radiographs is roughly a fifth of the background radiation in the environment a child may be exposed to every day. By spacing these sessions at least six months apart, we're able to achieve a high level of decay detection at a safe and reasonable amount of x-ray exposure.
On top of that, the digital advances in x-ray imaging have reduced the amount of radiation energy needed to achieve the same results as we once did with film. These lower exposure levels and the ALARA standard helps ensure your child's exposure to x-rays will be well within safe limits.
If you would like more information on the use of x-rays with children, please contact us or schedule an appointment for a consultation. You can also learn more about this topic by reading the Dear Doctor magazine article "X-Ray Safety for Children."
By Irving F. Mason Jr, DMD
February 02, 2018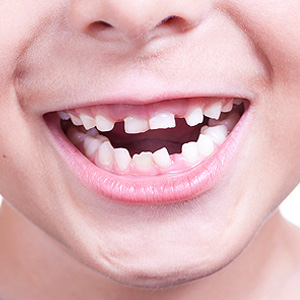 There are usually two moments when primary ("baby") teeth generate excitement in your family: when you first notice them in your child's mouth, and when they come out (and are headed for a rendezvous with the "tooth fairy"!).
Between these two moments, you might not give them much thought. But you should—although primary teeth don't last long, they play a pivotal role in the replacing permanent teeth's long-term health.
This is because a primary tooth is a kind of guide for the permanent one under development in the gums. It serves first as a "space saver," preventing nearby teeth from drifting into where the permanent tooth would properly erupt; and, it provides a pathway for the permanent tooth to travel during eruption. If it's lost prematurely (from injury or, more likely, disease) the permanent tooth may erupt out of position because the other teeth have crowded the space.
That's why we try to make every reasonable effort to save a problem primary tooth. If decay, for example, has advanced deep within the tooth pulp, we may perform a modified root canal treatment to remove the diseased tissue and seal the remaining pulp from further infection. In some circumstances we may cap the tooth with a stainless steel crown (or possibly a white crown alternative) to protect the remaining structure of the tooth.
Of course, even the best efforts can fall short. If the tooth must be removed, we would then consider preserving the empty space with a space maintainer. This orthodontic device usually takes the form of a metal band that's cemented to a tooth on one side of the empty space with a stiff wire loop soldered to it that crosses the space to rest against the tooth on the other side. The wire loop prevents other teeth from crowding in, effectively "maintaining" the space for the permanent tooth.
Regular dental visits, plus your child's daily brushing and flossing, are also crucial in preventing primary teeth from an "early departure." Keeping them for their full lifespan will help prevent problems that could impact your child's dental health future.
If you would like more information on the right care approach for primary teeth, please contact us or schedule an appointment for a consultation. You can also learn more about this topic by reading the Dear Doctor magazine article "Importance of Baby Teeth."